Student DJ Contest
Student DJ competition in which students from all higher education institutions in The Hague can submit their tracks for a professional DJ jury. The contest is supported by the major festivals in The Hague, the winner of the competition gets a good podium place at all these festivals in order to break through to the general public.


Performance at Liberation Festival (50,000 visitors) May 5, 2023
Performance at The Hague Outdoor (15,000 visitors) June 17, 2023
Performance at the Green Garden Festival (25,000 visitors) August 12, 2023
Performance on intro of The Hague University of Applied Sciences
(5,000 visitors) 30 August 2023


Do you know a DJ who likes to make The Hague dance?
Register now! You can submit until 27 January 2023
enrolment via this
Basic condition for participation:
DJs must be students in The Hague and the music must of course be danceable....


What should you do:
1. Upload a 30 to 60 minute demo on Soundcloud or Mixcloud
2. Set the title as follows: DJ NAME – Student DJ Contest
3. Send the link + tracklist to <E-mail address>
4. Also send your personal details and biography
(e.g. name, address, telephone number, Uni/Hbo, education, student number, DJ experience, locations where you played, hobbies, fun facts about yourself)


When does the contest take place:
The demos are judged by the professional jury. The best entries will be invited to the first DJ contest evening at the Paard Cafe at Prinsegracht 10 in The Hague on Tuesday, February 28, 2023.

In addition to the podium places, a cash prize is also offered to the winner.


Participating higher education institutions:
The Hague University of Applied Sciences, Leiden University, Inholland University of Applied Sciences The Hague, Royal Conservatory, Royal Academy of Art, Hotel School The Hague, Institute of Social Studies, TU Delft - Campus The Hague.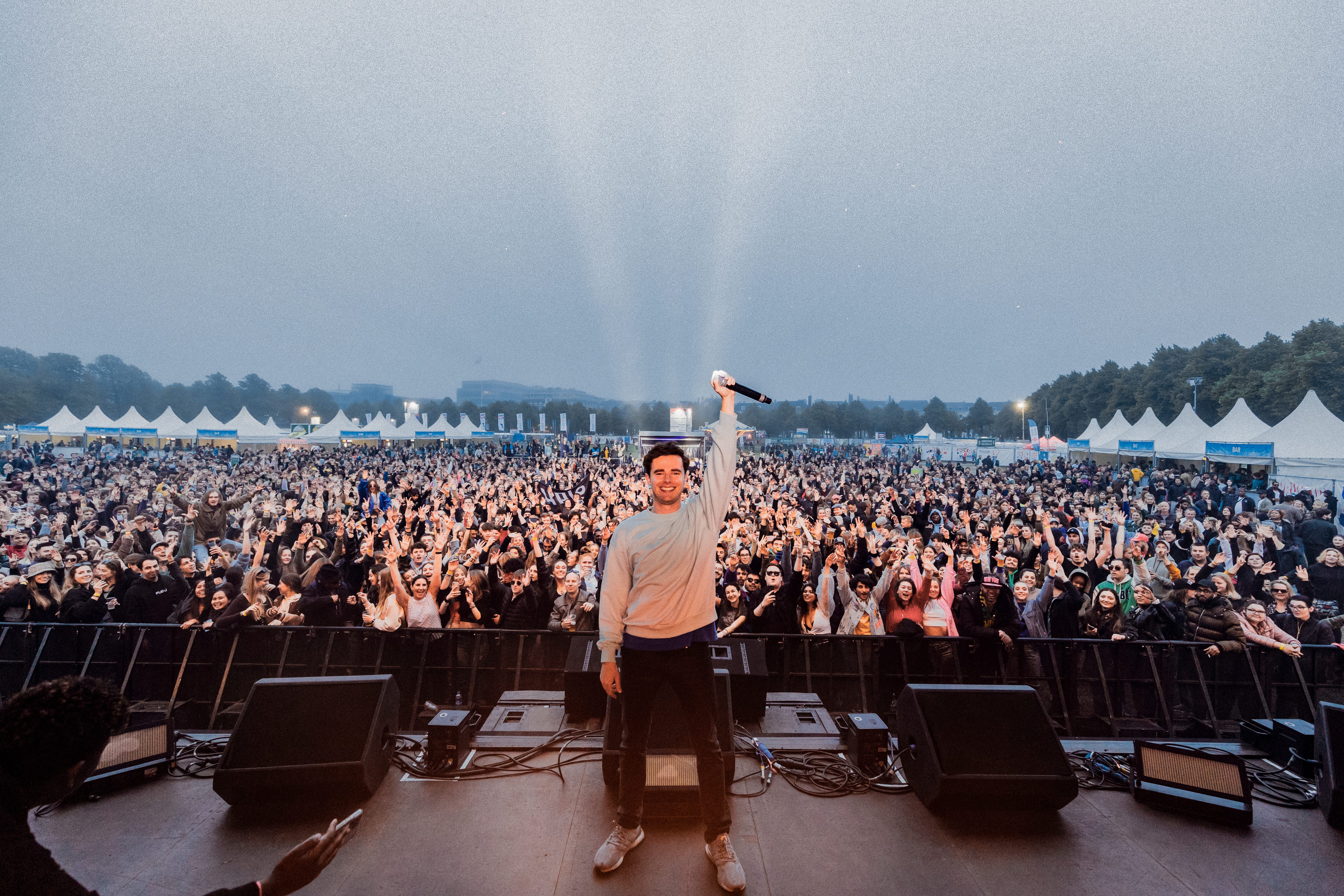 Brightspace
Scavanger Hunts
Discover your new university city… and Brightspace! In your introduction week you have the chance to discover the hotspots of the Hague or Delft while completing multiple questions. Brightspace gives you the hints, all you have to do is find your new location and complete the question, to get a hint to your next location.
Brightspace is the Learning Management System of the THUAS. This means that during your future courses, this system will be used for you to read announcements, hand in assignments and get all the information you need. We want to give you a sneak-peak into this system and how to use it, before your lessons start.
Have fun discovering Brightspace and your new university city!
DE HAAGSE HOGESCHOOL
INTRODUCTION
Content from Youtube can't be displayed due to your current cookie settings. To show this content, please click "Consent & Show" to confirm that necessary data will be transferred to Youtube to enable this service. Further information can be found in our Privacy Policy. Changed your mind? You can revoke your consent at any time via your cookie settings.
Consent & Show
Campus
Student Projects
Do you like trying out new stuff?
We can help you out! For instance with: organizing markets, fashion shows, art-performances, exhibitions and all your other great inventions for all mankind.
Campus
City Walks
For a nice walking tour we offer you the Hague Highlights. The easy sightseeing tour to explore the city of peace and justice. Follow the route and you will get to know all kind of historic, political and cultural details about The Hague.
Campus
Hoodies
only with bank & creditcard
€ 24,95 at Campus
Johanna Westerdijkplein 66
Den Haag
(we don't send the hoodies, sorry you have to visit us :-)
Your perfect night out
GoneOut provides the entrance price, who will be performing, navigation to the venue by GPS and more practical tips.
We're more than a bunch of experts. We're a family of like-minded people, using our passion and our skills to make a difference.

Studar
Life can get busy—we understand. So we believe that organizing your schedule should be as convenient as possible. That's why you can make a check whats happening with us anytime you like, right here on our app. Just choose a time that suits you, and click!